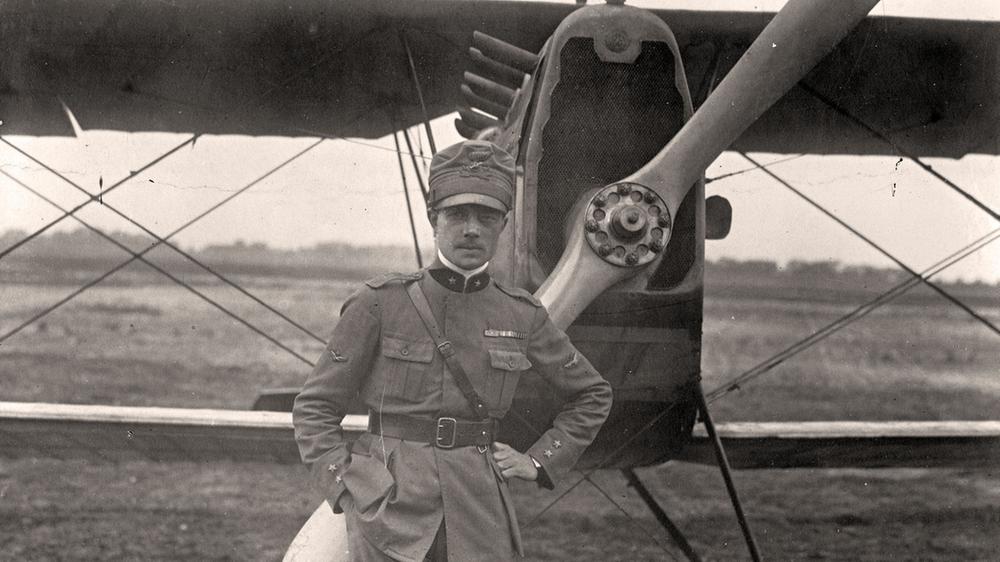 The dawn
It has a very long tradition: at the time of entry into the war in the First World War represented, with Asiago, one of the two major bases of the Italian Aviation, for obvious reasons of proximity to the line of the front Pasubio – Altipiani di Folgaria and Asiago.
At the time of the Austrian offensive of May 1916, which led the imperial army to conquer the plain of Asiago, that airport, represented for a few weeks the main Italian base, from which took off the fighters and observers who participated in the successful resistance of our army and the counter-offensive of June/July.
It was cleared in the summer of '16 because it was reached by the long range shots of the Austrian heavy artillery and then used in alternating phases until the end of the conflict by the Italian Air Force and the Royal Air Force, and then decommissioned.
During the Second World War, in July 1943, it was reopened for use as an emergency "landing strip" for the Royal Air Force bombardment units stationed at the nearby military airport of Vicenza, soon replaced by the Luftwaffe and the Reppublican National Air Force.
In the area parallel to the old military airport of Thienese was officially inaugurated and opened to local traffic on October 4, 1970 the new civilian airport. In the ' airport began to operate the ' AeroClub of Vicenza with gliding activities, for which was better suited Thiene, adjacent to the first spurs of the ' Asiago plateau.
[www.aeroclub.it]

The airport today
It is a "state-of-the-art airport from both a functional and aesthetic point of view". This has been said by the many visitors in recent years.
It is an undisputed centre for activities and sports that concert the flight: from parachuting to flying helicopters, passing through an exciting experience of aerobatic flight.
As well as being the seat of the Civil Protection, Thiene Airport, in fact, can host the fire-fighting aircrafts of the Civil Protection. A key role, not only for Vicenza, but for the whole Veneto basin in case of need.
It is located north of Vicenza 10km from the centre and is connected to the centre by bus and taxi.
Currently managed by the company Aeroporto di Thiene srl that over the years has been able to enhance and increase both facilities and activities, transforming a small tourist airport into a structured and organized center in which to cultivate their passions in peace and safety.