Thiene Airport Vicenza Italy
General Aviation, Ultralight aviation, Gliders, Helicopters, Skydiving, Acrobatics, Hot Air Balloons... also Maintenance, Storage, Fuel and Coffee services.
History Passion Courage Fun
From World War II to the 21st century... constantly updated to make a difference.
1200 meters of illuminated runway for take-off and landing, also at night
several hangars, some of them recently built
General aviation
General aviation and commercial flight with aircraft and helicopters
Ultralight aviation
Flying ultralights can be the quickest, simplest, and most inexpensive way to get in the air for pilots who just want to have fun.
Helicopters
Commercial flight and air taxi operated with precision and punctuality
Skydiving
The emotion of the free fall at 200 km/h, a real jump from 4,500 m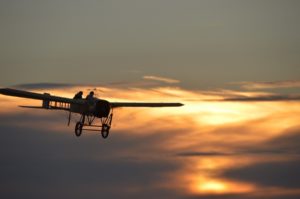 Glider
Gliding is like no other form of air travel. Soaring high above the clouds you'll feel like a bird, with nothing but the sound of the wind.
Acrobazia
L'adrenalina ti accompagnerà in uno dei voli più spettacolari che potrai mai fare.
Air Museum
The history, experiences and stories of the aviation protagonists in the exhibitions that we have the pleasure to host
Hot air balloon
A flying experience like no other. Watch the world from above with a wonderful balloon ride!
Alla vita, all'amore, alla morte e al mio motore … sempre ubriaco di benzina e di spazio, che ha squarciati i Silenzi dell'Infinito coll'urlo rauco dei suoi 250 HP
cit. Arturo Ferrarin
Via Pra' Novelli 15,
36016 Thiene (Vicenza)
Italy
Tel: +39 0445 362723
Fax: +39 0445 1633018
@: info@aeroportothiene.it